Currently Reading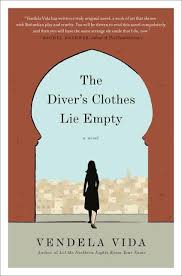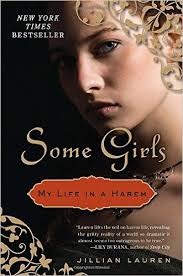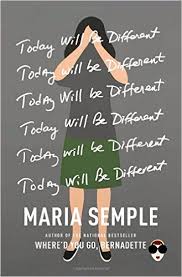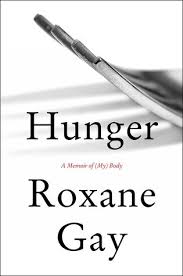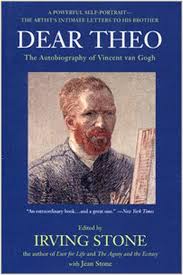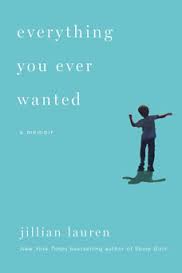 I heard Jillian Lauren on The Moth last month. You know those stories that keep you glued to the radio even long after you've parked the car? This was one of them. When they announced she was the author of three books, I immediately added this one to the syllabus of my Memoir course, sight unseen. I've never done that before. I'm now over halfway through, and my instinct was correct. This memoir about adopting her baby boy in Ethiopia is sweet, profound, funny and an incredible page-turner.
————
I am a Ben Lerner uber-fan. I absolutely loved "Leaving the Atocha Station," which I happened to read a few summers ago in Spain, where the novel takes place. "10:04" is an electric, meta-novel, following Ben, the protagonist, as he navigates the landscapes of New York, Brooklyn, even Marfa, Texas. I don't even think I can properly articulate what this book is about, but it is brilliant, thrilling, and very funny. No surprise to me that he was a 2015 MacArthur Fellow.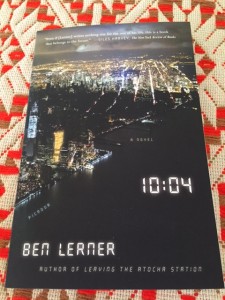 At first I was just, plain mad at "M Train" for not being "Just Kids". Ridiculous, right? But once I got into it, I found "M Train" to be exquisite in it's own right. Patti Smith invites us on her meditative, hallucinatory, dream-like and spiritual journey – from cafe to cafe, country to country, coat to coat. I adored this book.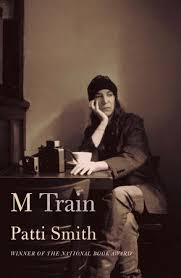 ———————————
I have so many books to read now that I'm on winter break. Below is a partial list. I've already read the Myss book, which was recommended by people I know in the yoga community. It was different than my usual reading tendencies, and I enjoyed her perspective.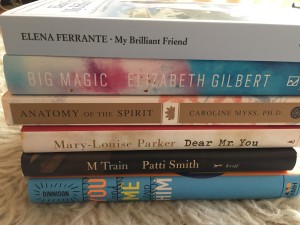 ——————————
I found "How to Read a Book" at my favorite used bookstore, "Bart's Books" up in Ojai. There really is an art to reading and I hope this book is able to help me articulate this to the students.
 ——————————-
 One thing I love about my Kindle is the opportunity to borrow books from the Kindle Lending Library. I scan the lists of books and grab whatever suits my fancy at that exact moment. Last week, apparently this book caught my eye. It is a very interesting psychological portrait of human nature, and more specifically, intuition. I'm about halfway through, and can definitely say I recommend it.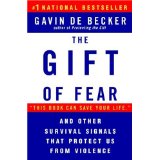 ——————————
(2014)
This semester I'm teaching two college courses: The Memorable Memoir and In Their Own Words: Artists Speak About Living a Creative Life.
In the Memoir class we are reading:
Autobiography of a Face by Lucy Grealy
Truth and Beauty by Ann Patchett
Hole in my Life by Jack Gantos
Persepolis by Marjane Satrapi
Darkness Visible by William Styron
And in the other course we are reading:
I Know Why the Caged Bird Sings by Maya Angelou
Just Kids by Patti Smith
————————————–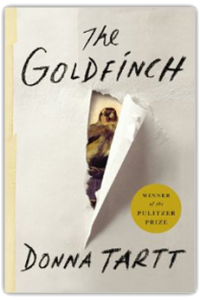 The Goldfinch by Donna Tartt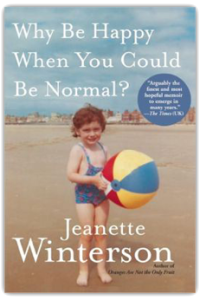 Why Be Happy When You Could Be Normal? by Jeanette Winterson
One of my all time fav authors writes a captivating memoir, piecing together the tangled narrative of her life.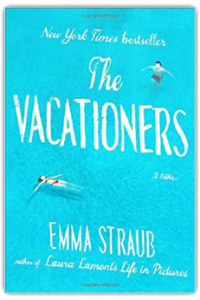 The Vacationers by Emma Straub
A funny, glib, heartfelt novel about a family vacationing in Mallorca.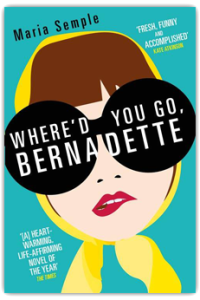 Where'd You Go, Bernadette by Maria Semple
Any book that can make you laugh out loud on your transcontinental flight to Europe is a-okay in my eyes. I absolutely adore this book for it's humor and characters. Highly recommend.